What Type of Vendors?
Sell Equipment that holds trade-in value and there is an established secondary used market and/or Equipment that needs to be upgraded/updated/replaced every 3-5 years
What is a Vendor Residual Lease (VRL):
Provides the option to have either the Lessee purchase the equipment at a set residual price or to have a third-party vendor pay the residual off for the Lessee and take ownership of equipment.
What are the customer benefits of a Vendor Residual Lease?
Blends the benefit of both a Tax and Capital Lease Transaction

Offers a lower monthly payment while avoiding the hassle of an end-of-term buyout negotiation

Allows customer to keep equipment current and up to date with new technology

Give the customer option to keep the equipment at the end should they choose to at a known/set value

Ability to pay less through lease than purchasing the equipment outright
Example:
36-month VRL with a 15% end-of-term purchase option vs. purchasing outright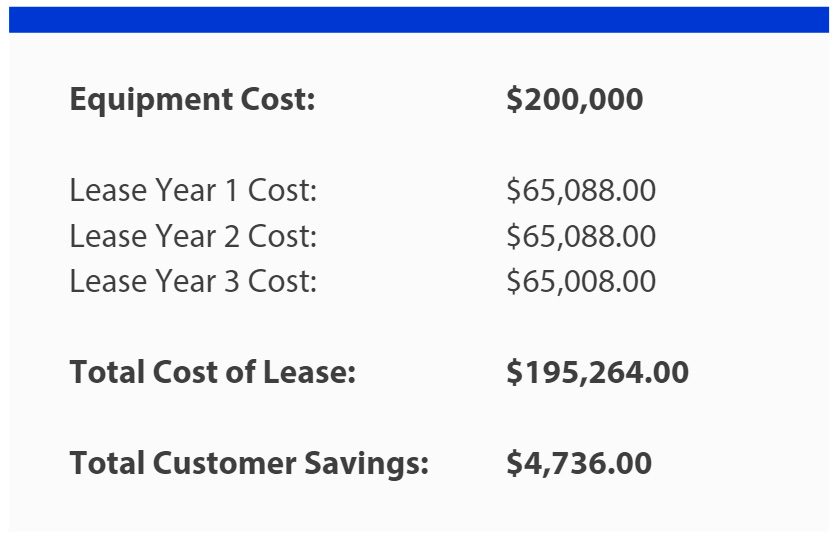 AFG is here to help provide the tools to close more deals and offer a complete solution to your customers.